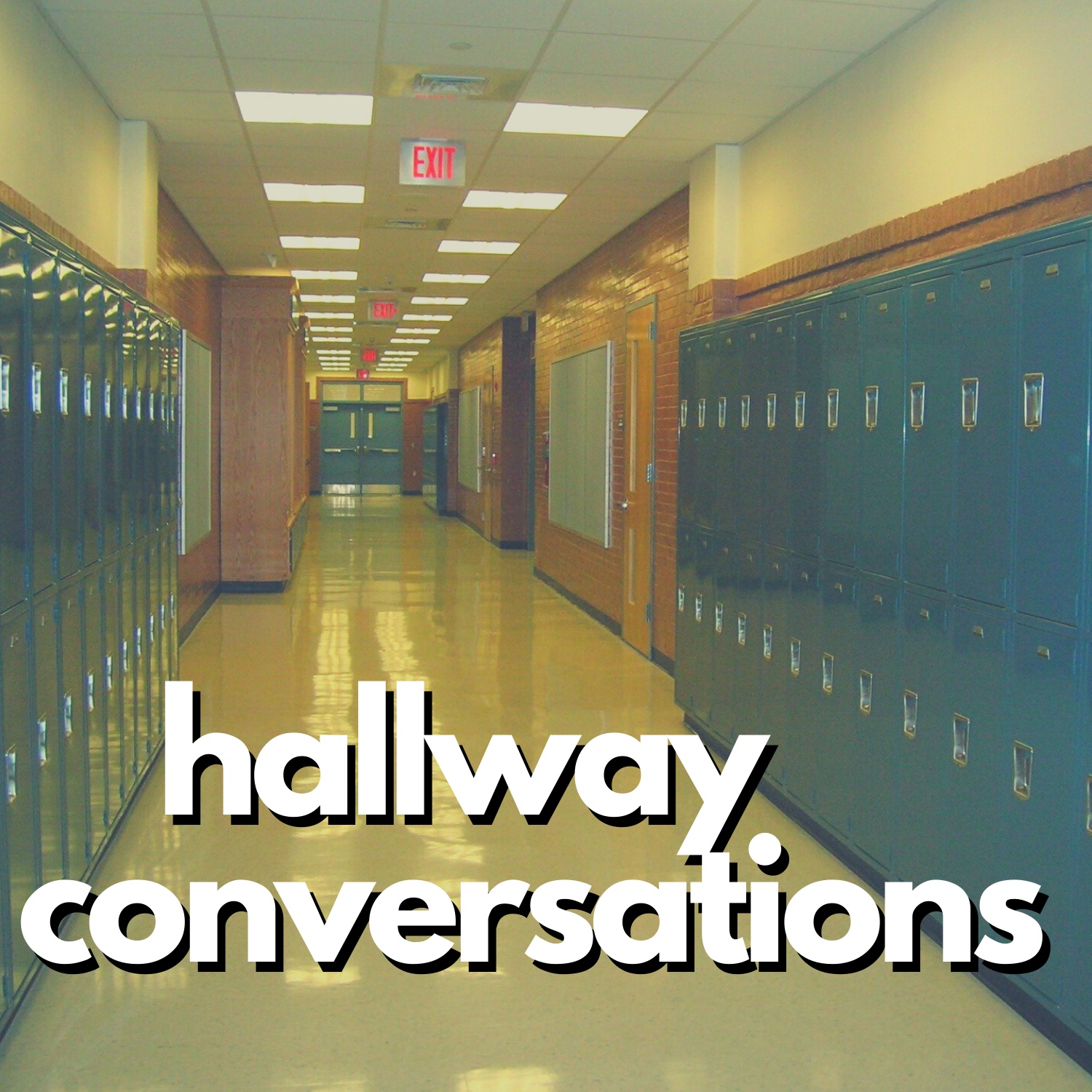 Welcome to "Season 5" of Hallway Conversations! We hope you'll notice a couple of changes; most notably, we have new microphones, so we hope you'll find the audio quality a better listening experience. But the basic idea of this show is the same: we hope these are meaningful conversations for you to listen in on that will encourage, challenge, and inspire you.
Today we have a question from a listener! Brenda asks us about what we might be able to "take off of teachers' plates." This is an idea we hear talked about quite a bit–and one we've even brought up on the show in the past–so we were excited to think this one through. We have a few ideas of the kinds of things school leaders might be able to do to address teachers' workload. We hope this might spark some creative and courageous conversations at your own schools.
We'd love to hear from you–whether with a question of your own, or feedback on this episode or any other episode. You can always reach out at hallwayconvospod@gmail.com. And if you'd be willing to rate this show, or write a review, we would deeply appreciate it!